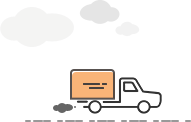 About Diversity Trax
DiversityTrax was started by Computech Corporation, a Minority Owned Enterprise, to help find an affordable option for diverse reporting. We pride ourselves on being able to provide a cost-effective solution that exceeds our client's expectations. Our company has past leaders from Diversity councils that truly understand the meaning of Diversity. Being on both sides of the spectrum, we understand how it feels to be a Prime Supplier to Fortune 500 companies and being a Tier 2 Supplier (Diverse Company).
What is Supplier Diversity and the Diversity Program?
Supplier Diversity is a strategic business process aimed at providing diverse owned companies and minorities an equal opportunity to become suppliers to major corporations across North America
An initiative by corporations to ensure they are being inclusive in their supply chain practices to suppliers of diverse backgrounds
Leveraging competitive advantage and community engagement by working closely with a broader range of diverse suppliers
Encourages minority, women, LGBT, veteran, service disabled veteran or small business owned suppliers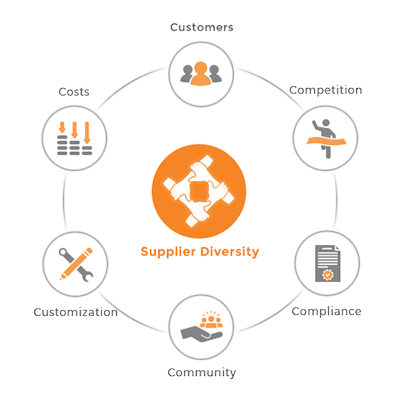 It is not directly correlated with supply chain diversification, although utilizing more vendors may enhance supply chain diversification.
Supplier diversity programs recognize that sourcing products and services from previously under-used suppliers helps to sustain and progressively transform a company's supply chain, thus quantitatively reflecting the demographics of the community in which it operates by recording transactions with diverse suppliers.